FIRST-CLASS NAIL TREATMENTS IN NEWCASTLE-UNDER-LYME
Our experienced beauticians at VIP Brow Bar and Salon offer an extensive range of beauty treatments at attractive prices. Get in touch with us to book your appointment.FIRST-CLASS NAIL TREATMENTS IN NEWCASTLE-UNDER-LYME
body pampering
contact us
PAMPER YOUR NAILS
Do you want beautiful nails for an upcoming event? The experts at VIP Brow Bar and Salon can make your dream nail design into a reality.
Pamper yourself today with a range of beauty treatments available with us from head to toe.
OUR NAIL TREATMENTS INCLUDE:
Acrylic and shellac nails
Manicures and pedicure
File and polish for ladies and little girls
Callus Peel
Nail clipping
NAIL TREATMENTS
Sit back and enjoy a relaxing treatment from our therapist who will file, buff and paint your glamorous new nails.
Or why not enjoy an ultimate treatment for tired hands and feet with a luxury manicure and pedicure. Allow our therapist to relax and revitalise you with a stimulating hand and foot massage. Allow aches, pains and stress to float away.
Express Gel Extensions From £20
Soak off £10
Nail art
From £10
Diamante (per stone) £0.50
Single nail infill £2
Single nail repair £5
Shellac polish manicure £18
Shellac polish manicure with French polish £20
Shellac polish pedicure £20
Shellac polish pedicure with French polish £22
Shellac soak off £5
Nail clipping (hands) £3
Nail clipping (feet) £5
Acrylic nails natural – £25
Acrylic nails with colour polish – £30
Acrylic nails with shellac polish – £35
Acrylic infill – from £15
Acrylic soak off – £10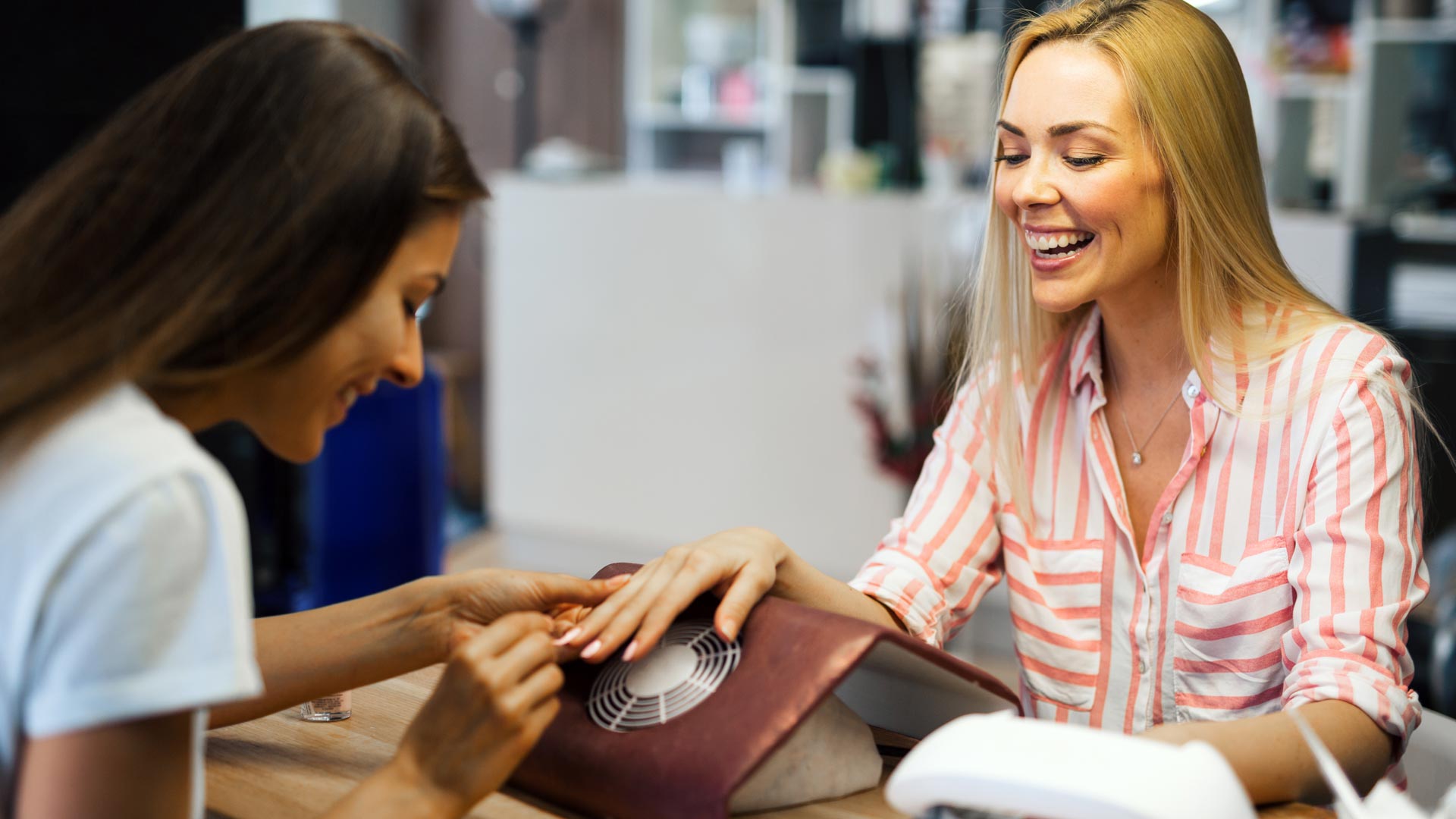 Polish only £5
Shape and polish £7
Shape and polish with French polish £10
Treatment and polish Express manicure shape, tidy cuticles and polish £12
Express manicure shape:Ttidy cuticles ,and polish with French polish £14
Mini manicure: Shape and tidy cuticles, followed by hand massage and polish £16
Manicure Shape: tidy cuticles and exfoliate. Followed by hand massage and polish £18
Luxury manicure: Shape, tidy cuticles and exfoliate, with hand and arm massage. Followed by heat treatment and polish.
Shape and polish £7
Shape and polish with French polish £10
Express Pedicure Shape, tidy cuticles and polish £12
Express Pedicure Shape, tidy cuticles and polish with French polish
Mini pedicure
Feet Soaked, Hard Skin Removed, Shape, Tidy Cuticles and Polish £18
Pedicure Feet Soaked, Hard Skin Removed, Exfoliate Followed by Foot Massage, Shape, Tidy Cuticles and Polish. £20
Luxury pedicure Feet Soaked, Hard Skin Removed, Exfoliate with Leg & Foot Massage, Followed by Heat Treatment, Shape, Tidy Cuticles and Polish. £26
Hot stone pedicure Feet Soaked, Hard Skin Removed, exfoliate followed by Hot Stone Massage, Shape, Tidy Cuticles and Polish. £25
FOOTLOGIX
Is a Revolutionary and Innovative Foot Care Procedure Formulated to Provide Effective and Transformational Results. For the Treatment of Dry, Cracked Heels £25
CALLUS PEEL
Don't just dream about pretty feet, let our therapist simply Callus Peel away the hard skin and calluses, treatment takes around 20-25 minutes. £18
LITTLE GIRLS (UNDER 10)
Fairy fingers File and polish £3
Twinkle toes File and polish £3
Nail art and gems available
Does your little girl want to feel like a princess? Bring her to VIP Brow Bar and Salon today. Call us on
VIP Brow Bar & Salon - Ironmarket
26 Ironmarket, Newcastle-under-Lyme, ST5 1RH (opposite New Look)
opening hours:
Monday to Saturday 9.00am till 5.00pm
Sunday and bank holidays: Closed
BL Brow Bar - Roebuck Centre
Roebuck Centre, 54/56 High Street, Newcastle Under Lyme ST5 1SW
Roebuck Centre opening hours to Monday to Saturday 9am to 4.45pm
opening hours:
Monday to Saturday 9.00am till 5.00pm
Sunday and bank holidays: Closed